Ever wondered what makes a Sous Chef? Or what exactly a Garde Manger Chef does? Or whether Commis Chefs still exist after the demise of the USSR? Well look no further, all the titles and definitions are listed below.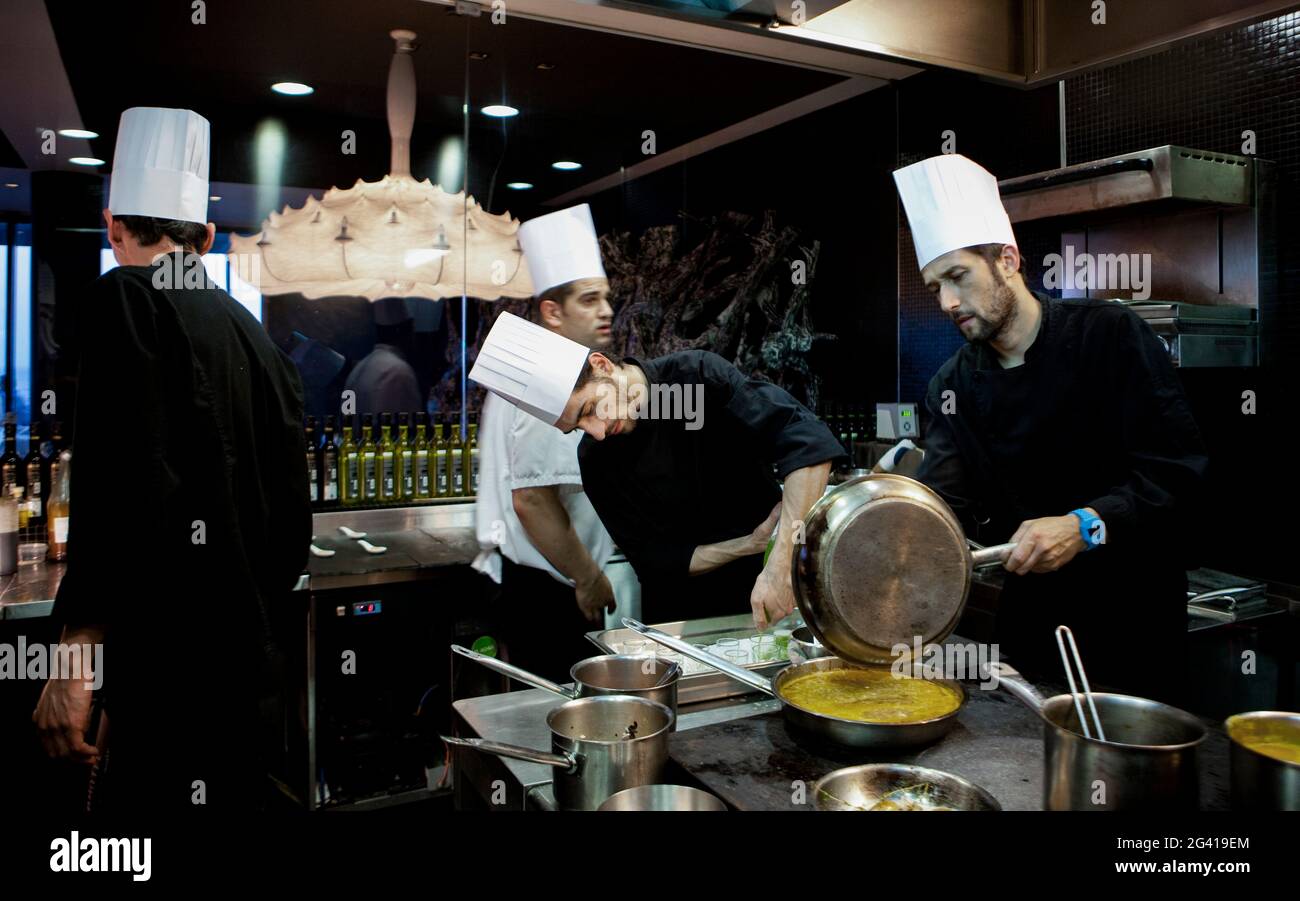 Chef: The word in French is generally interpreted to mean boss, as when we say "chief" in English. However this can be confusing for our definitions here so please disregard this "loose" meaning.
Chef de Cuisine: A term used more so in larger restaurants, hotels and establishments with more than one location. This Chef is the CEO of the kitchen and often the restaurant. Not only are they the one who chooses the direction for the food and conceives the dishes for the menu but they are often the high profile Chef that the public will know, even though they are seldom in the kitchen and rarely cook.
Executive Chef: The top of the kitchen management structure. If there is a Chef de Cuisine present, the Executive Chef reports only to them, but since only the largest establishments actually have a Chef de Cuisine, the executive Chef is usually the top. He or she is the visionary leader, responsible for conceiving menu ideas, creating recipes, establishing standards, controlling costs and performing many administrative tasks. Due to all these responsibilities, they do very little actual cooking.
Head Chef: The title given to the Executive Chef or Chef de Cuisine of a small to medium sized operation. He or she is responsible for planning menus, liaising with suppliers, controlling budgets and managing staff. Normally you would not find a Head Chef and an Executive Chef in the same establishment.
Sous Chef: Literally translated means "under Chef". The Sous Chef is the second in charge. He or she is the hands on person; they do all the day to 4Chefs day management of the kitchen, are almost always in the kitchen and spend very little time in the office. They are regularly the most senior Chef in the kitchen and during busy periods often take the role expeditor. The Sous Chef's role as expeditor is to be the last checkpoint between kitchen and customer, ensuring that the restaurants high standard of food and timely delivery is being made. The Sous Chef might perform this role from the service side of the kitchen but may also do it while he or she cooks. The Sous Chef title can be preceded by the terms Executive, senior or junior, to designate a further specific hierarchy.